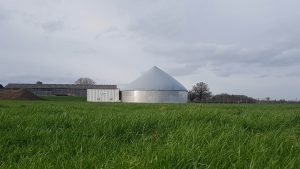 October 17th 2019 – Scarcroft nr Leeds
This free-of-charge meeting will explore what the future might look like for small-scale AD (under 2 MW) and should be of interest to the farming, food manufacturing, food retail, and local government sectors. It is combined with a networking session and an optional a site visit to Beechgrove Farm, a dairy farm with our Biolectric small-scale AD system installed.
Places are limited so please call us if the link says its full and we will do our best to accomodate you.
CLICK HERE FOR MORE INFORMATION