DAIRY FARM

CUMBRIA
This Cumbrian Dairy Farm has a very impressive 14th century tower house with a gatehouse, internal courtyard and out buildings dating up to the 17th century. The gatehouse, although ruined is very solid, and together with the curtain wall, completely surrounds the medieval courtyard.
The Dairy herd produces over 5500m3 of slurry each year and has been looking for a suitable small digester for several years. Dairy Energy introduced the Biolectric Micro AD system which should manage their energy and fertilizer requirements. The farm wanted a digester that didn't require a lot of time to manage and was simple to operate.
The Biolectric system was the perfect match because of its small footprint and simple to operate systems, maintenance is forecast at about 10mins per day so this was another important benefit.
A 20 year projection shows that the AD plant should pay for itself within 5 years and the annual benefit will be over £68 000.
Key Facts:
Slurry Only Biolectric Micro AD System
Size : 52kw (22 & 30kw CHP Engines)
Key Benefits:
Quick financial return and increased farm sustainability. Simple maintenance programme
DID YOU KNOW THAT…
The inspiration of Biolectric originated in 2009 after seeing that there were no mass produced micro scale AD plants in Europe. After building a proof-of-concept installation in 2011, Philippe Jans – reinforced by the investor he found in the family Westerlund (Taste Invest) and together with Jan Palmaers and Jonathan Schrauwen – established Biolectric.
Since building the first micro digester the system has seen many technical innovations (some patented) that has increased reliability.
The Energy Produced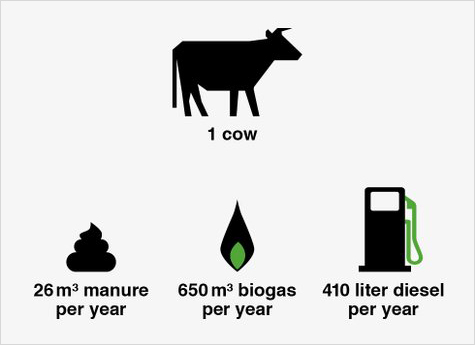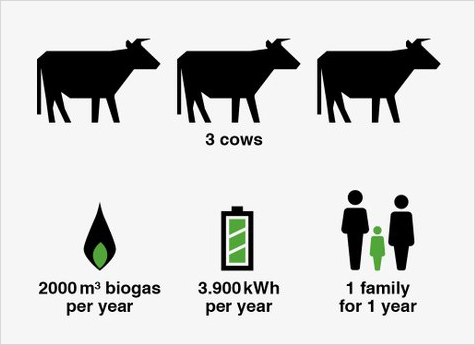 On a farm with 80 cows the yearly CH₄ emission of manure is equal to the CO₂ equivalent of 110 160 kg per year. By placing a Biolectric biogas installation this CH₄ (Methane) is converted into green energy and heat, enough to replace 110 cars off the road every year.
100+
EUROPE
INSTALLATIONS
110,160kg
ANNUALLY
CH4 EMISSIONS SAVED
110
EQUIVALENT TO CARS OFF
THE ROAD EACH YEAR