FAMILY OWNED FARM

YORKSHIRE
The Farms Story
TD Goodall is a Yorkshire based, family run dairy that has been producing, processing and distributing milk for 100 years.
The milk is produced by our herd of 210 Holstein Friesian cows. The milk is processed and bottled in their on site dairy and then distributed to the surrounding villages.
In 2013 the farm introduced a Lely robotic milking system to replace the existing herringbone milking parlor. The farm has recently opened its own gelateria/cafe that specializes in producing delicious ice cream fresh from the cows.
Edward & Victoria Goodall were very concerned about the rising costs of energy and wanted to investigate what options were available to them, they looked at solar but decided that it produced all the energy at the wrong times and large scale Anaerobic Digestion too expensive and time consuming.
What they really wanted was a small farm scale AD system that would utilize the energy in their cows slurry and reduce their carbon footprint.
The biolectric system sounded like the solution they had been looking for which would generate renewable electricity and hot water 24/7 and leave them with digestate which can improve grass growth when spread effectively.
Energy Use
 With electricity rising at an alarming rate the electricity produced by the system will provide over 80% of the farms consumption equivalent up to approximately £90,000 per annum
The hot water produced will provide heating in the Farmhouse & cafe along with hot water for the robots and washdown will provide additional savings.
Key Facts:
Slurry Only Biolectric Micro AD System
Size : 33kw (11 & 22kw CHP Engines)
Key Benefits:
Quick financial return and increased farm sustainability. Total forecast savings of £110,650 per annum
What does the farmer have to say?
"The Biolectric digester was a no brainer on our farm and it looks like the performance will exceed our forecasts.

I would recommend Biolectric to any suitable farms"
Mr Edward Goodall – Beechgrove Farm
DID YOU KNOW THAT…
The inspiration of Biolectric originated in 2009 after seeing that there were no mass produced micro scale AD plants in Europe. After building a proof-of-concept installation in 2011, Philippe Jans – reinforced by the investor he found in the family Westerlund (Taste Invest) and together with Jan Palmaers and Jonathan Schrauwen – established Biolectric.
Since building the first micro digester the system has seen many technical innovations (some patented) that has increased reliability.
The Energy Produced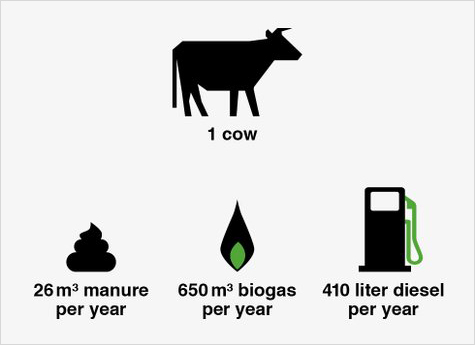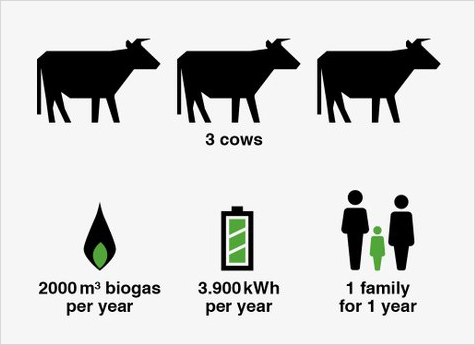 On a farm with 80 cows the yearly CH₄ emission of manure is equal to the CO₂ equivalent of 110 160 kg per year. By placing a Biolectric biogas installation this CH₄ (Methane) is converted into green energy and heat, enough to replace 110 cars off the road every year.
100+
EUROPE
INSTALLATIONS
110,160kg
ANNUALLY
CH4 EMISSIONS SAVED
110
EQUIVALENT TO CARS OFF
THE ROAD EACH YEAR